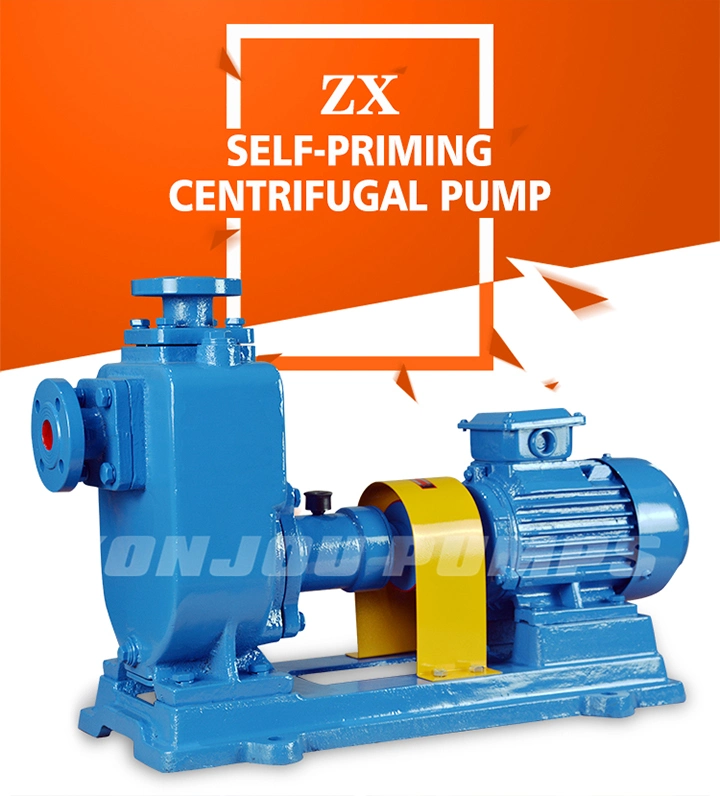 Summarize:
1. Agricultural Irrigation Self-Priming Centrifugal Water Pump for Farm is a new modified centrifugal pump which is developed on the basis of absorbing domestic and overseas advanced technology of the same product and combining many years design and manufacturing experience of our company.
2. It stands out the advantage of simple structure, convenient operation and maintenance, stable working, high efficiency, long life, good self-priming performance etc.
3. It need not bottom valve in the pipeline.
4. It predigests pipeline system and improves working condition.
Product details:
| | |
| --- | --- |
| Working Principle: | Centrifugal |
| Main Applications: | Water |
| Driver: | Common motor, Explosion proof motor, Diesel Engine |
| Power Specs: | 220V, 240V, 380V, 400V, 415V, 440V, 460V, 50hz/60hz |
| Type of connection: | Flange |
| Installation position: | Horizontal |
| Casing/Inner parts material: | Cast Iron, Stainless Steel |
| Shaft seal type: | Mechanical seal |
| Max Capacity: | 600m3/h |
| Max Head: | 80m |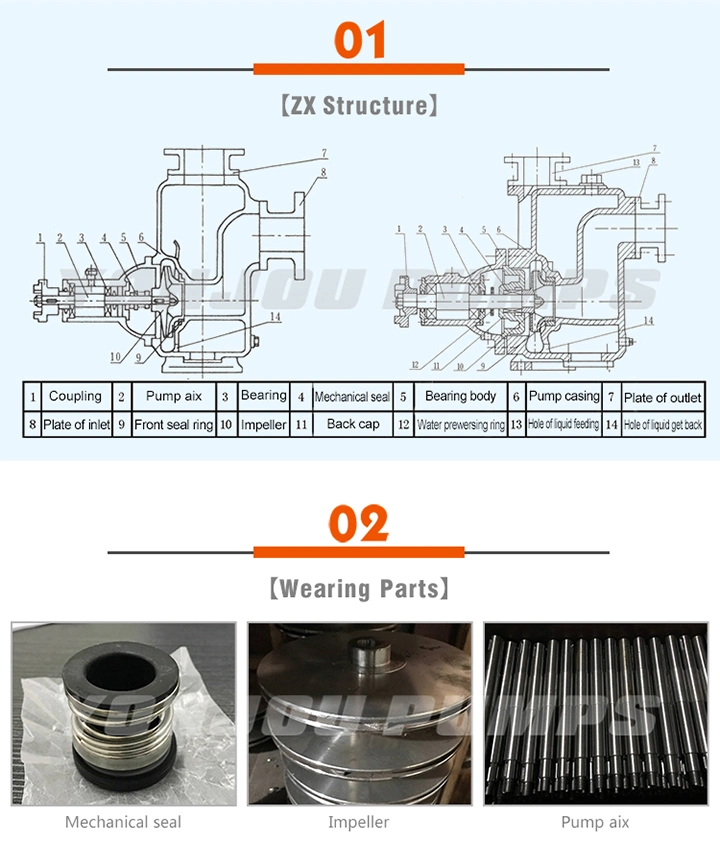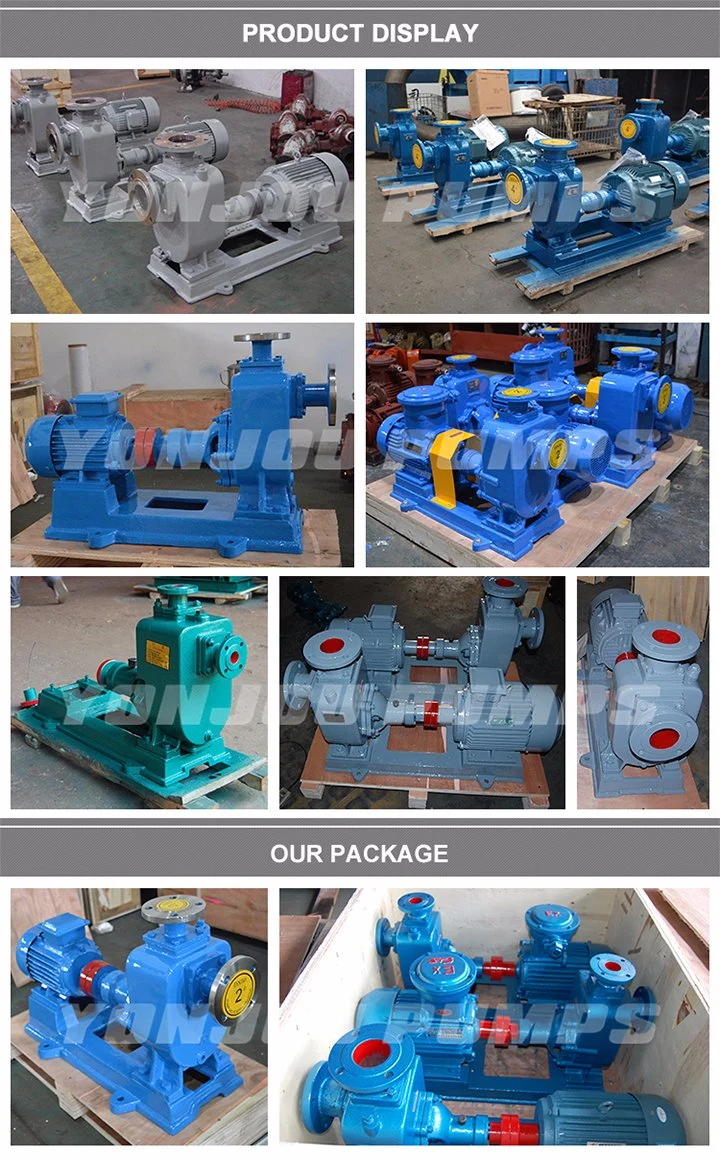 Company Information:
Zhejiang Yonjou Technology Co., Ltd is one of the leading manufacturers and exporters in the field of industry pumps with manufacturing facilities in mainland China. We are specialized in oil pump, diaphragm pump, diesel engine pump, centrifugal pump, screw pump, chemical pump etc.