Brand Name: SINCEN Model Number: QB60

Voltage: 220V Speed: 2850r/min

Warranty:1 year

Applicatioin
Suitable for use with clean water and liquids that are not chemically aggressive towards the materials from which the pump is made.
The self-priming jet pumps are designed to pump water even in cases where air is present. As a result of their reliability and the fact that they are easy to use, they are recommended for use in domestic applications such as the distribution of water in combination with small or medium sized pressure sets, and for the irrigation of gardens and allotments, etc.
The pump should be installed in an enclosed environment, or at least sheltered from inclement weather.

Operating Conditions
Liquid temperature up to 60degree
Ambient temperature up to 40degree
Total suction lift up to 9m


Motor
Two-pole induction motor (n=2850 r.p.m)
Insulation Class B
Protection IP44
Continuous service S1
Thermal protector for single phase
Single phase 220V/50Hz, 60Hz if request
Three phase 380V/50Hz, 60Hz if request

Component Construction
Pump body: AISI304 SS
Pump support: Cast iron or Aluminum
Motor housing: Aluminum
Impeller: Brass, AISI304 SS, PPO or Noryl if request
Diffuser: Noryl or PPO if request
Motor shaft: Carbon steel, AISI420/304 SS if request
Mechanical seal: Ceramic/Graphite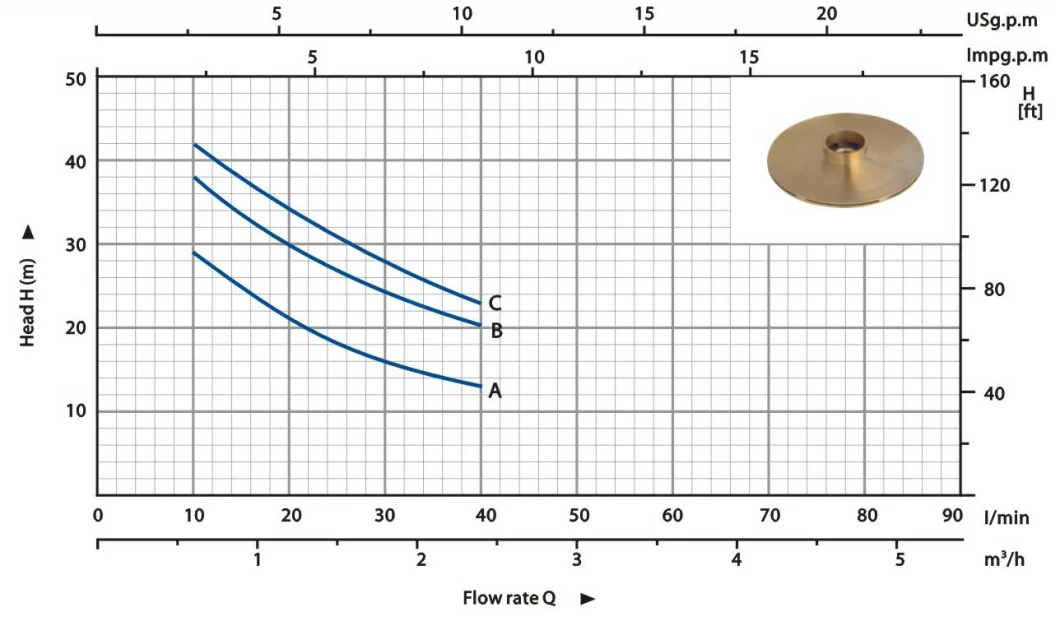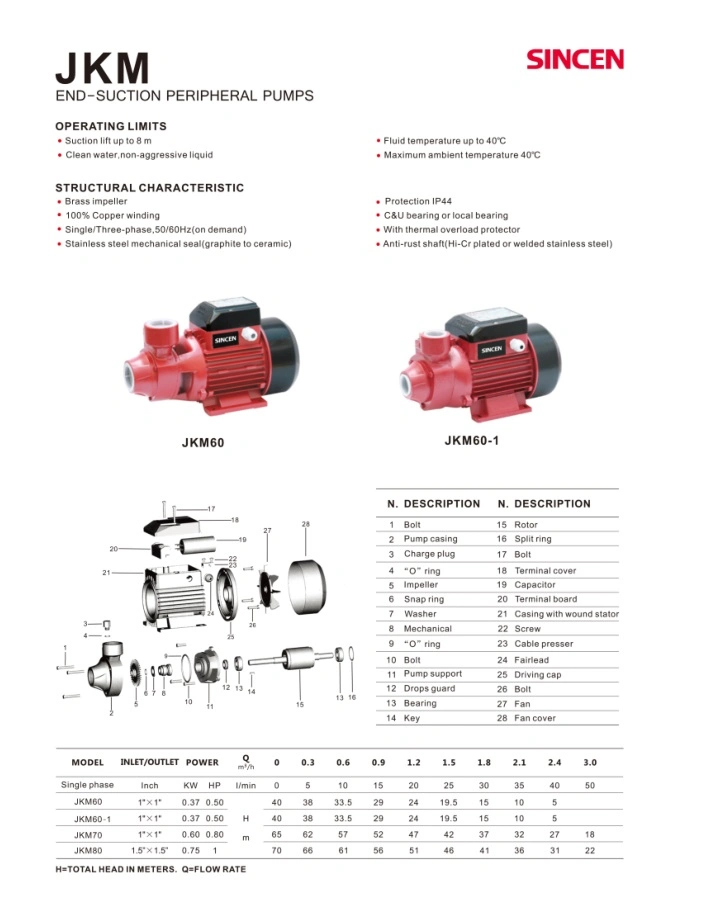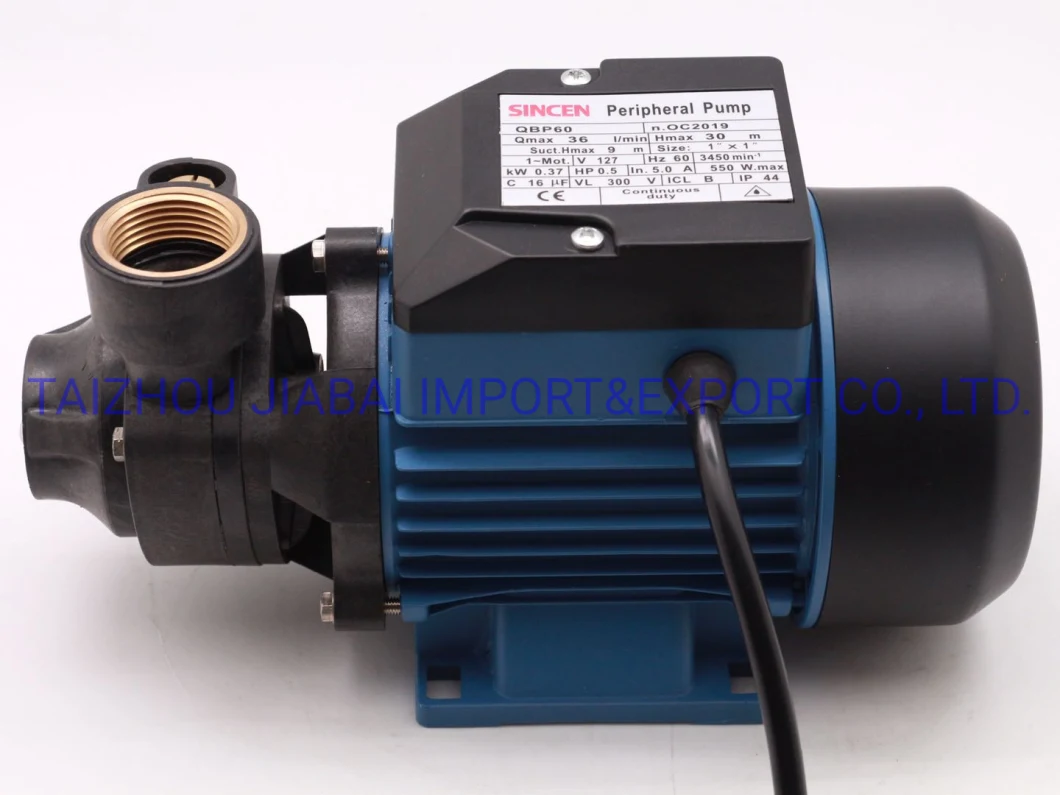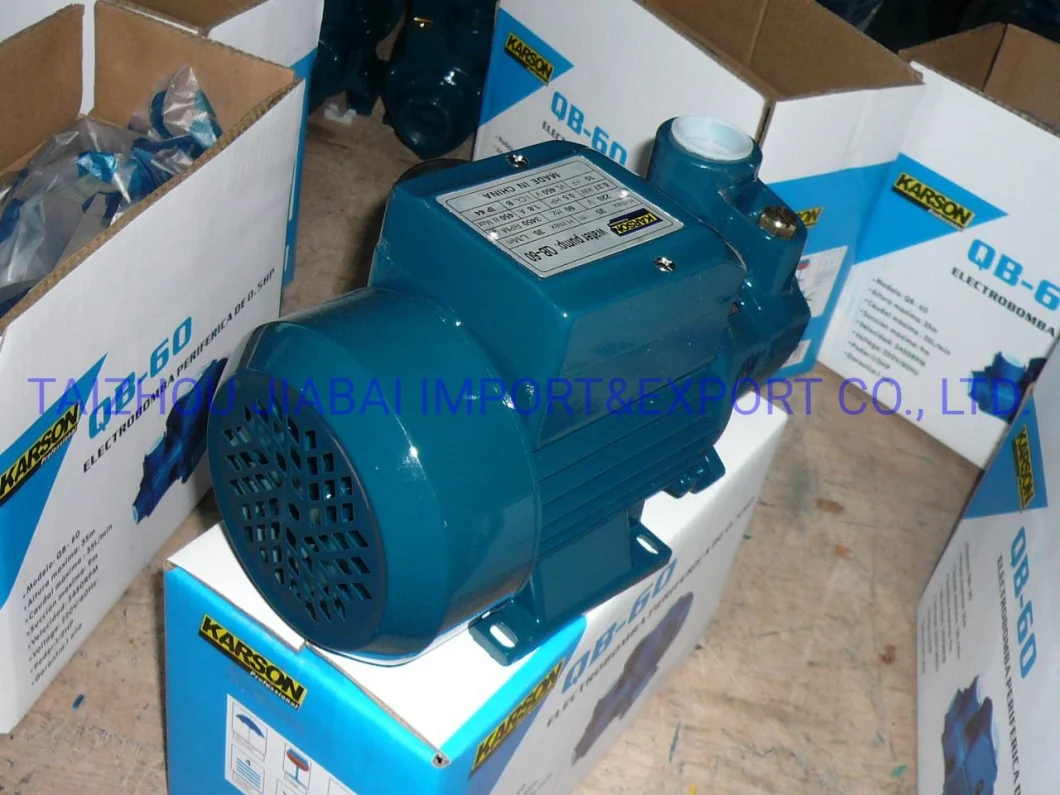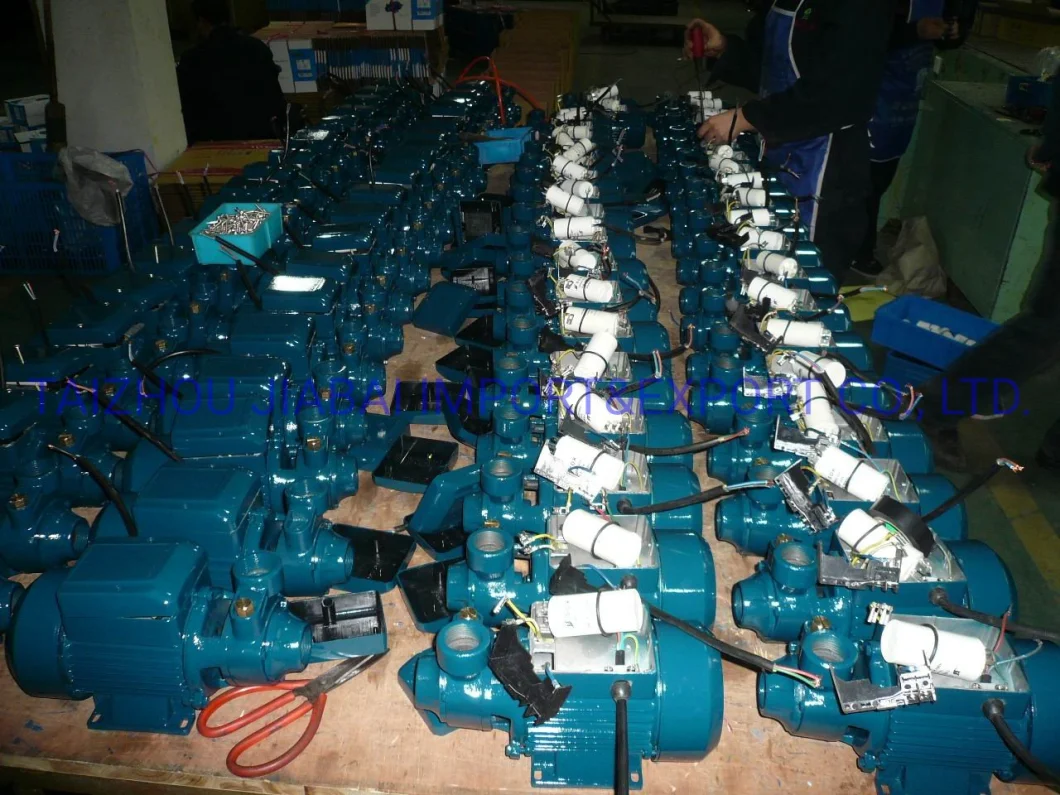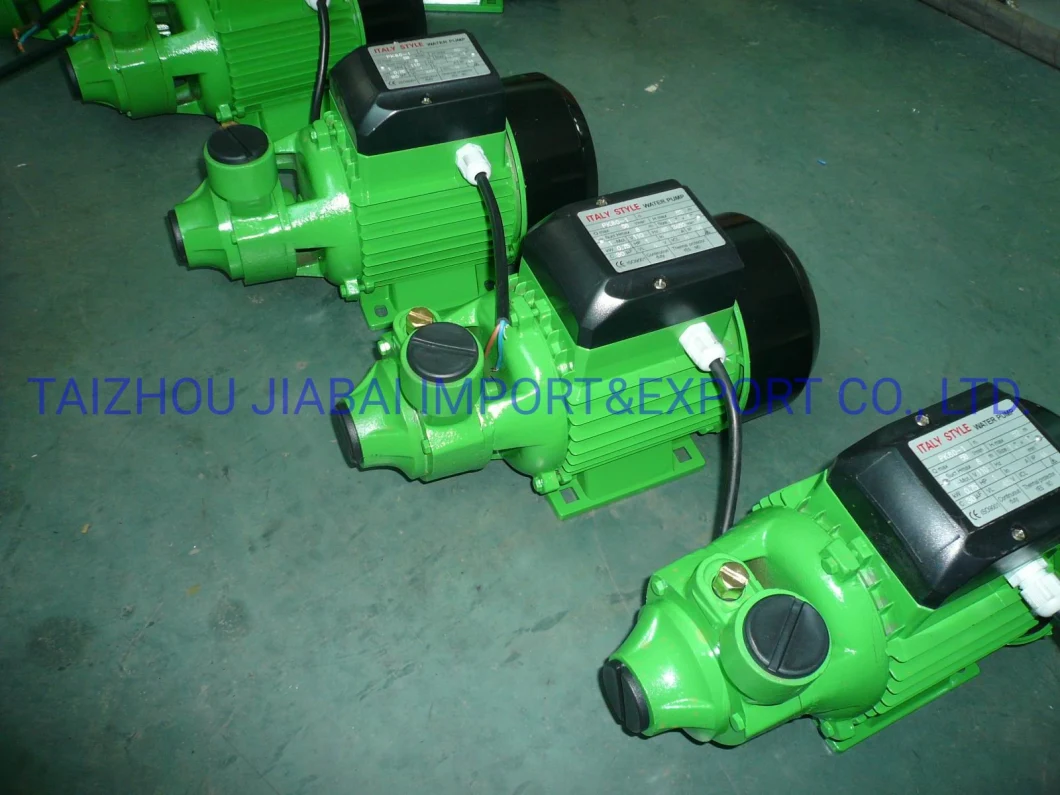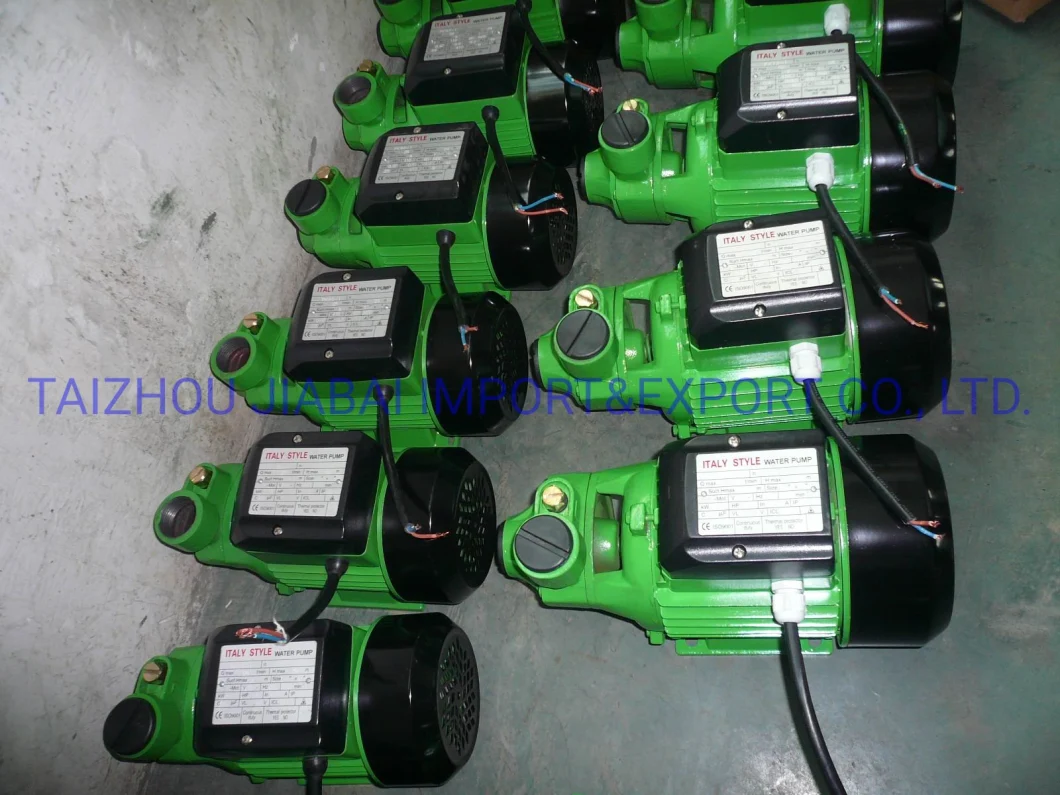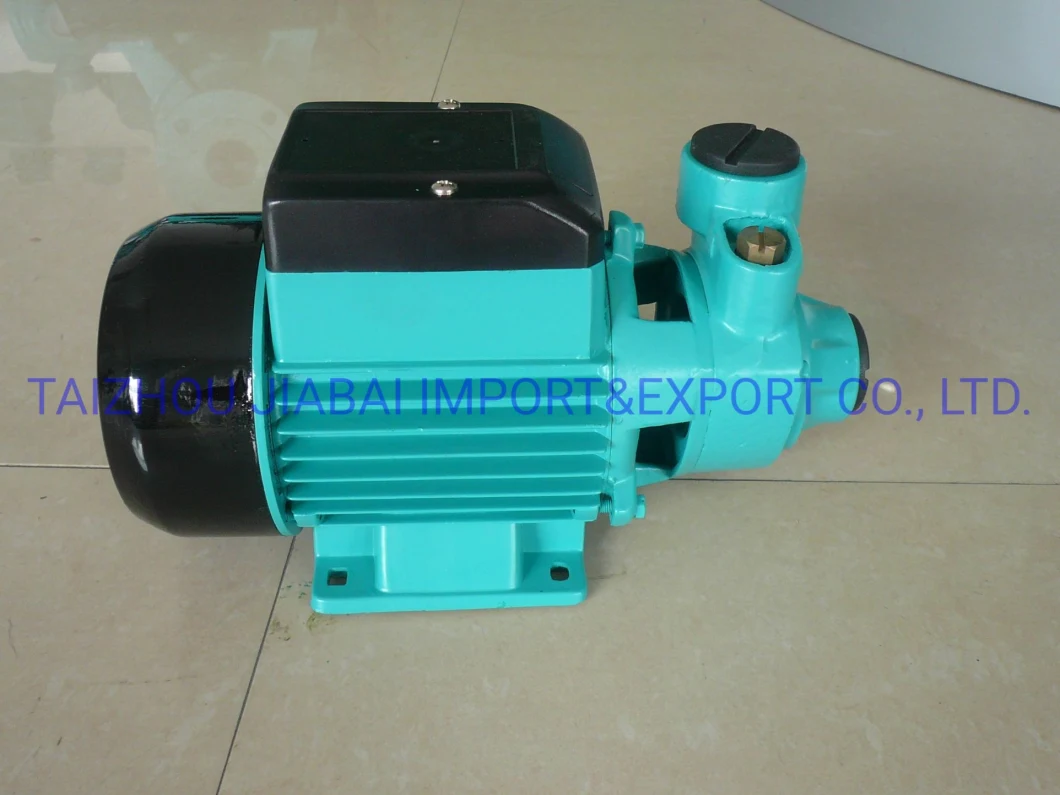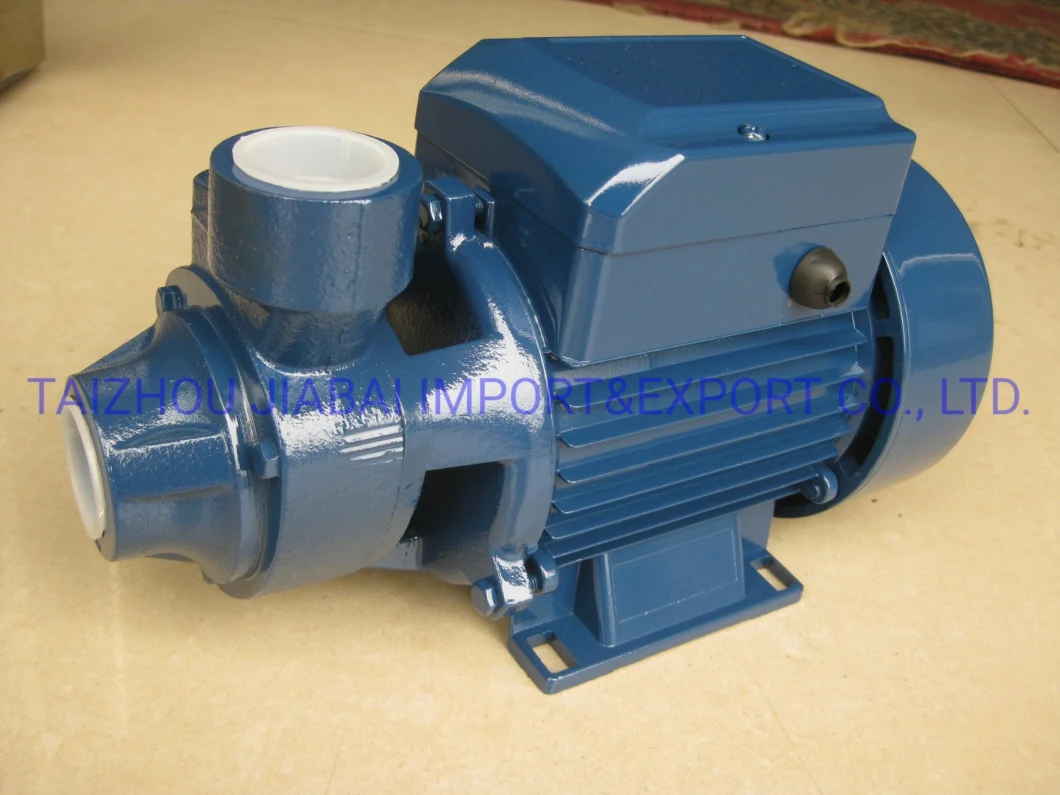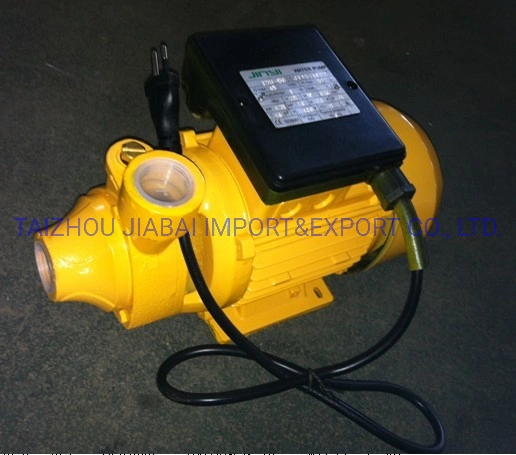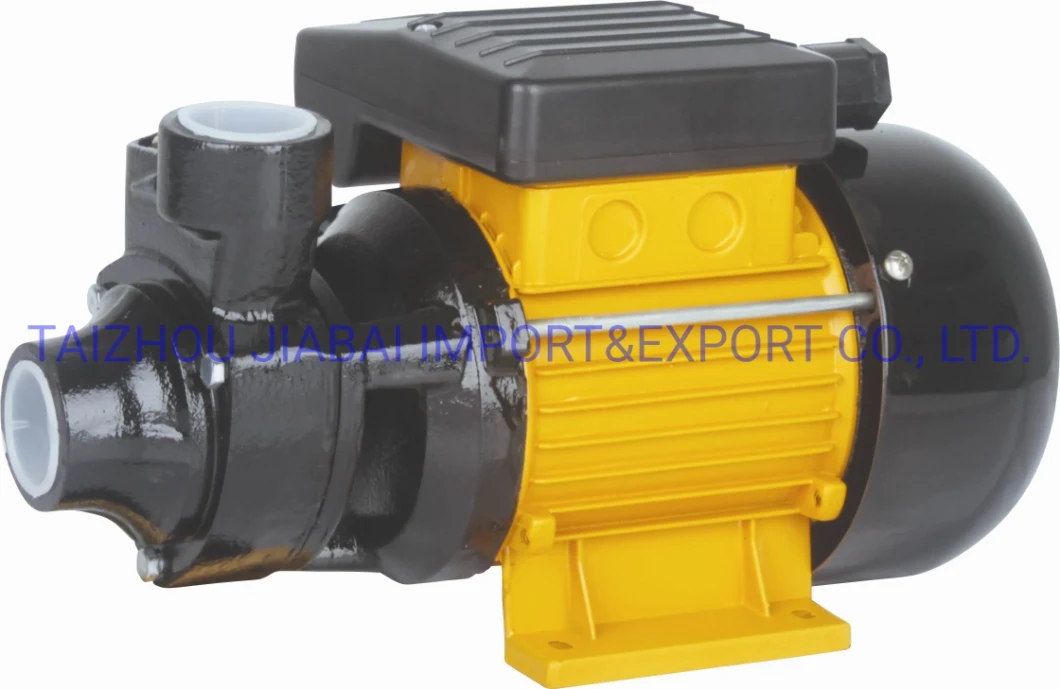 Q1. What's your company's main products?
A: Our company is specialized in pumps, fans, motors, air compressors, electric welders and so on.

Q2. What's your payment term?
A: 30% T/T in advance, the rest pay off before delivery.

Q3. What's the MOQ for your production?
A: The MOQ is 100pcs or depends on your requirements.
Q4. Is it all right to make customer's own brand name?
A: OEM is ok.

Q5. Where is your loading port?
A: Ningbo, or else port in China as your requirements.

Q6. Are you a manufacturer or trading company?
A: We are a manufacturer.