l
Hebei
Jerry Petroleum Machinery Co.,
Ltd.A
PCP experts
l
Hebei
Jerry Petroleum Machinery Co., Ltd. ( Original
Hebei
Jerry Petroleum Machinery Co., Ltd.) has many years experience for the PCP
,
anti-scaling wall thickness PCP, Even-thickness Wall PCP ,sand-seizure proof PCP
,
single screw conveying pump(G-type series). We also supply Drive head, Special anchor for PCP, VFD cabinet ,
and other down-hole tools too!
l
Today,
Hebei
Jerry offers the largest range of Progressing Cavity oil well pumps.
Hebei
Jerry produces its own
elastomers
. All of the engineering and technical personnel in the Company have many years of experience in the research and design of the petroleum equipment and are in rich theoretical basis and practice.
l
For many years,
Hebei
Jerry has operated and maintained a sound quality control policy. Our ISO 9001
,
API standard remains a guarantee of reliability and quality.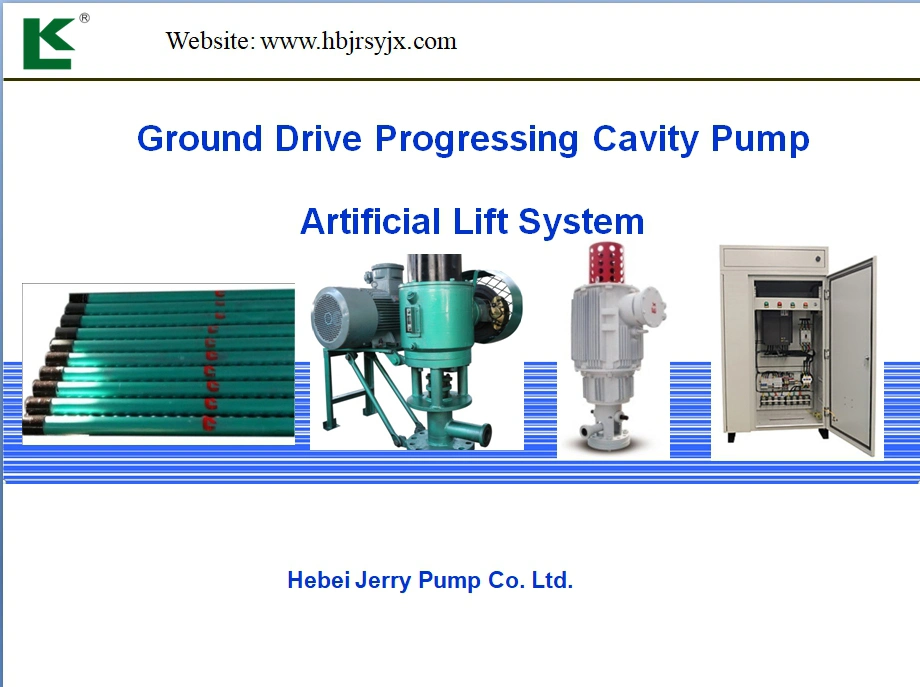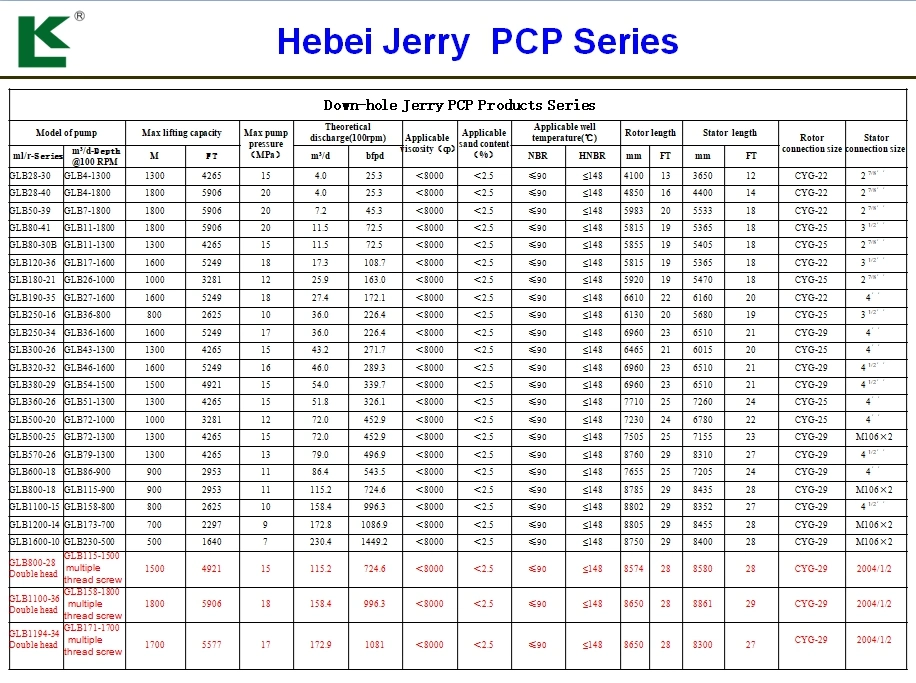 "Kelian" series of screw oil-extracting pumps put out by the Company consist of more than twenty kinds of specifications with theoretical daily discharge of 0bbl-1400
bbl
, down-hole depth up to 1900m(6300ft);
Our products are widely used in domestic CNPC, Sinopec, CNOOC for the oil and gas engineering, and have been exported to Egypt, Oman, Venezuela, Kazakhstan, Chad and other countries.


Part of clients